Hare Krishna Society
7977 Vista del Rosa Street
Downey, CA USA 90240
USA
Contact: Yasoda nandana Dasa
Email: Yasoda1008@yahoo.com
Devaki Devi Dasi
Alachua, FL
Special classes and Srila Prabhupada nights
Contact: Devaki Devi Dasi
Email: krishnafaq@yahoo.com
Srila Prabhupada's Genuine Books
Alachua, FL
Contact: Dravinaksa Das
Email: dougyes@hotmail.com
Gauranga Priya Das
4797472119 - cell
Huntsville Tx.
College Station, Huntsville and Conroe TX
Society for Krishna Consciousness 501c3
Gaur-Nitai Dieties
Prabhupada Farm Ashram
6 acre pasture orchard and garden
Kurtistown, Hawaii
Harinam mobile 808-969-7937
Hare Krishna Society            
8805 Harrison Road
Sedro Woolley, WA 98284
USA
Contact: Damaghosa Dasa
Email: dasdasdas@aol.com
Hare Krishna Society
441 Elm Street
Ludlow, KY
(Greater Cincinnati Area)
Contact: Jagadananda Gauranga dasa
Alachua, FL
Contact: Dhira Govinda Dasa

Gita International Trust Association
8906 Hubbard Street
Culver City CA, 90232
USA
Contact: Jitarati Dasa
Landline: 424-228-5691
Mobile: 310-985-5048
Srimati Kamalatika Devi Dasi
660 Kings Rd
Frackville, PA 17931
USA
Contact: Kamalatika Devi Dasi
Home: 570-874-0131
Mobile: 570-205-6215
India 

Hare Krishna Movement - Delhi
57A, Akash Neem Marg, DLF Phase - 2
Near Sikanderpur Metro, Gurgaon - 122 002
Phone: 096504 99732 / 087559 03396
E-mail: info.delhi@hkm-group.org
Hare Krishna Movement - Guwahati
C/o The Akshaya Patra Foundation, Numalijuala
Sila Sindhuri Gopa, NH-31, Amingaon, Guwahati - 781 031 (Assam)
Phone: 0361-273 5421 / 096780 07302
E-mail: info.guwahati@hkm-group.org
ISKCON - Mangalore
Arya Samaj Road, Balmatta, Mangalore - 575 003 (Karnataka)
Phone: 0824-241 0722 / 244 3784
E-mail: info.mangalore@hkm-group.org
Hare Krishna Movement - Nathdwara
Ganesh Tekari Road, Nathdwara - 313301 Dist. Rajasamand, Rajasthan
Phone: 09829894218
Canada
Govindas' Farm
10466 Normans Road Highbank
Murray River, Prince Edward Island
Canada
Contact: Gaura Nitai Dasa or Lala Gopala Devi Dasi
Email: lalagopal@yahoo.ca
Hasti Gopal Dasa
81 Nabob Cresent
Scarborough Ontario M1B 2V1
Canada
Contact: Hasti Gopal Dasa
Phone:416-287-6483
Email: hasti90@hotmail.com
Vancouver Krishna Balaram Temple
23133 Willett Avenue
Richmond, BC
Canada
c/o Navadvipa Dasa and Family
Phone: 778-397-1575
Please contact vidura108@hotmail.com for further inquiries regarding this center.
Philippines
Gunamala Devi Dasi

Manila
Contact: Gunamala Devi Dasi
Mobile: 09208166490 / 09158717665
Landline: +6302 8060159
Jagannath Prasad Dasa

Blk 38 Lot 4, Southspring Subdivision Brgy
Canlalay Binan Laguna
Contact: Jagannath Prasad Dasa
Phone: 09208034723
Bharadvaja Dasa

#617 Bued, Calasiao, Pangasinan
Contact: Bharadvaja Dasa
Phone: 09275815601
             09324847215
United Kingdom
Parijata devi dasi
lotuslake108@gmail.com 
Malaysia
Prabhupada Sankirtan Society
No 5, Jalan RK 5/10 , 1388 Rasah Kemayan Golf and Country Township, 70300 Seremban,
Negeri Sembilan.
Malaysia.
Contact : 0111661066
Prabhupada Sankirtan Society
38 Jalan Kota Laksamana 1/5,
Seksyen 1,
Taman Kota Laksamana,
75200 Melaka,
Malaysia
Contact : 019-7001950
Prabhupada Sankirtan Society
No 1, Lorong Dato Abdul Hamid 28C,
Taman Sentosa,
41200 Klang,
Selangor,
Malaysia
Contact : 012-2761023
Brazil
Spain
Fiji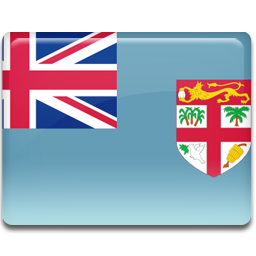 New Jaipur Fiji Vedic Village
Fiji Vedic Village Society
PO Box 903, Savusavu, Fiji Islands
Contact: Nityananda dasa
Phone: +679 861 1422/1423
Email: srigovinda@gmail.com
Hawaii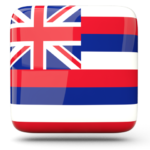 Srila Prabhupada's original books
Contact: Dinasraya dasa
Email: dinashraya@yahoo.com
Australia
Priya & Mandapa Das
PO Box 330
Eumundi Qld 4562  (Sunshine Coast)
Australia
Phone: 0416 023 33
Balaram das & Jamuna Jaya devi dasi
Phone: 61 413525044 (Cellphone)
Australia/Indonesia

email: sabhapati108@gmail.com
Sabhapati Das
Email: sabhapati108@gmail.com
Gaura Das
Email: gaura@cbn.net.id