Deprecated
: Function create_function() is deprecated in
/var/www/wp-content/plugins/wp-spamshield/wp-spamshield.php
on line
2033
Click here to submit a request to have your center listed on this page.
USA
Hare Krishna Society
Contact: Yasoda nandana Dasa
Email: Yasoda1008@yahoo.com
 Hare Krishna Society
817 2nd Street
Trenton, NJ 08611
Contact: Nityananda Rama Dasa
Email: nityanandaram108@gmail.com
Website: www.harekrishnasocietynj.org
Devaki Devi Dasi
Alachua, FL
Special classes and Srila Prabhupada nights
Contact: Devaki Devi Dasi
Email: krishnafaq@yahoo.com
Srila Prabhupada's Genuine Books
Alachua, FL
Contact: Dravinaksa Das
Email: dougyes@hotmail.com
Gauranga Priya Das
4797472119 – cellbeyondman108@gmail.comHuntsville Tx. College Station, Huntsville and Conroe TXSociety for Krishna Consciousness 501c3 Gaur-Nitai Dieties 57 Kahema St. Hilo, Hawaii 96720 Prabhupada Farm Ashram 6 acre pasture orchard and garden Kurtistown, Hawaii Harinam mobile 808-969-7937
Angelica, NY 14709
Contact: Gadai dasa (David R. Sherk)
Home Phone 585 466 3099
Email: gadaidasa@hotmail.com
Hare Krishna Society            
8805 Harrison Road
Sedro Woolley, WA 98284
USA
Contact: Damaghosa Dasa
Email: dasdasdas@aol.com
Hare Krishna Society
441 Elm Street
Ludlow, KY
(Greater Cincinnati Area)
Contact: Jagadananda Gauranga dasa
Email: jagadananda_gauranga_108@yahoo.com
Dhira Govinda Dasa Alachua, FL Regular morning programs Contact: Dhira Govinda Dasa
Email: davidbwolf@satvatove.comGita International Trust Association 8906 Hubbard Street Culver City CA, 90232 USA Contact: Jitarati Dasa Landline: 424-228-5691Mobile: 310-985-5048Srimati Kamalatika Devi Dasi 660 Kings Rd
Frackville, PA 17931
USA
Contact: Kamalatika Devi Dasi
Email: naomirhoad51@gmail.com or kamalatika108@icloud.com Home: 570-874-0131 Mobile: 570-205-6215  Gauri Dasa Pandita Dasa Email: Gauridas@aol.com
New Shaligram Shila Puri
12619 71st DR SE
Snohomish, WA 98296
USA
Hare Krishna Society
32527 Anner Road, Carriere, MS, 39426
Contact: Varaha dasa and Nrsmha dasa
Phone: 1-601-798-1032
Email: Brusimo54@yahoo.com

Nalinikant Dasa and Ratnesvari Devi Dasi Alachua, FL Special events, kirtanas and yajnas/ weekly meetings Email: chartsbynalini@gmail.comNama Hatta Mission 6616 S. Springpark, Ste No 1 Los Angeles, CA 90056 Contact: Madhusudhan Murari Dasa Email: rs.madhusuidhan@gmail.com Programs
Sravanananda dasa
Phone: 724.531.0275
Email: Dperlmutter@Gmail.com
Dallas, TX
Contact: Govardhana dasa
Email: gordhan_goyani@yahoo.com
India 
Rathayatra Dasa Gokulam Apartments B4-1012 off Kanakapura Road (eighth mile) Doddakallasandra Village, India Contact: Rathaytra Dasa Mobile: 948 098 3107
Canada
Aprakrita Dasa
3990 St-André #174
Montréal, Québec H2L 3W1
Canada
Contact: Aprakrita Dasa
Email: vedaveda@vedaveda.com
Website: http://www.vedaveda.com/
Govindas' Farm
10466 Normans Road Highbank
Murray River, Prince Edward Island
Canada
Contact: Gaura Nitai Dasa or Lala Gopala Devi Dasi
Email: lalagopal@yahoo.ca
Bhakta Sergey

Montreal, Canada
Email: yakuza770@gmail.com
Website: http://krishna-katha.com
Radio: http://krishna-katha.com/radio.html
Vancouver Krishna Balaram Temple
12488 Jack Bell Drive
Richmond, BC
Canada
c/o Navadvipa Dasa and Family
Phone: 778-397-1575
http://www.vancouverkrishnabalaram.com
Singapore
Please contact vidura108@hotmail.com for further inquiries regarding this center.
Philippines
Gunamala Devi Dasi

Manila Contact: Gunamala Devi Dasi Mobile: 09208166490 / 09158717665Landline: +6302 8060159 Email: gunamala_devi@yahoo.com
Jagannath Prasad Dasa

Blk 38 Lot 4, Southspring Subdivision Brgy Canlalay Binan Laguna Contact: Jagannath Prasad Dasa Phone: 09208034723 Email: jdion108@yahoo.com
Bharadvaja Dasa

#617 Bued, Calasiao, Pangasinan Contact: Bharadvaja Dasa Phone: 09275815601             09324847215 Email: dvdionjr@yahoo.com
United Kingdom
Mahesh Raja
Manchester, UK
Contact: Mahesvara dasa
Email: mahesh_agtsp@yahoo.co.uk
Parijata devi dasi
lotuslake108@gmail.com
Malaysia
Prabhupada Sankirtan Society No 5, Jalan RK 5/10 , 1388 Rasah Kemayan Golf and Country Township, 70300 Seremban,Negeri Sembilan.Malaysia.Contact : 0111661066Email : svarat108@gmail.comPrabhupada Sankirtan Society 38 Jalan Kota Laksamana 1/5,Seksyen 1,Taman Kota Laksamana,75200 Melaka,MalaysiaContact : 019-7001950email : chtheresa@yahoo.com.sgPrabhupada Sankirtan Society No 1, Lorong Dato Abdul Hamid 28C,Taman Sentosa,41200 Klang,Selangor,MalaysiaContact : 012-2761023
Brazil
Nama-HathaCity
Rio de Janeiro
Neighborhood: Vila Isabel
Contact: Dhanur Dhara Dasa
Phone: (21) 25270717
Email: varshanadd@yahoo.com.br
Email: muktivisnu@hotmail.com
Spain
JBS Hare Krishna Temple
Contact: Jaganath Balaram Dasa & Radharani Devi Dasi
Phone: +34 688 32 06 51
Facebook: https://www.facebook.com/harekrshna.namahatta.fuengirola/
Email: rukmini4@hotmail.com
Fiji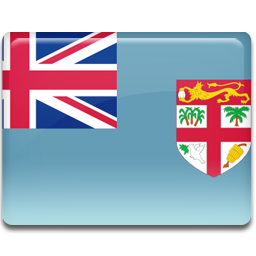 New Jaipur Fiji Vedic Village
Fiji Vedic Village Society
PO Box 903, Savusavu, Fiji Islands
Contact: Nityananda dasa
Phone: +679 861 1422/1423
Email: srigovinda@gmail.com
Hawaii 
Srila Prabhupada's original books
Contact: Dinasraya dasa
Email: dinashraya@yahoo.com
Australia
Priya & Mandapa Das PO Box 330 Eumundi Qld 4562  (Sunshine Coast) Australia Phone: 0416 023 33
Balaram das & Jamuna Jaya devi dasi
Gold CoastAustraliaemail: bal@technet2000.com.auPhone: 61 413525044 (Cellphone)Sabhapati dasa Australia/Indonesia
email: sabhapati108@gmail.com
General Contacts
Ugrasrava Das
Email: longsagencies@bigpond.com
Sabhapati Das
Email: sabhapati108@gmail.com
Gaura Das
Email: gaura@cbn.net.id