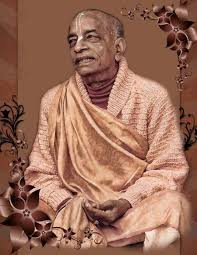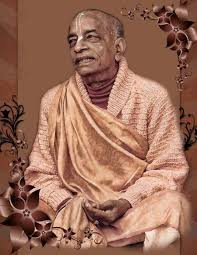 I MUST BE HONEST
I MUST BE HONEST
I AM NO ONE AT ALL
BUT SINCE I HEARD FROM SHRILA PRABHUPADA
I MUST ANSWER SHRILA PRABHUPADA'S CALL.
I MUST ALWAYS PRAY TO PRABHUPADA
PLEASE KEEP FORCING OPEN MY EYES
YES I MUST PRAY TO SHRILA PRABHUPADA
TO ASSIST EVERYONE'S SPIRITUAL LIVES
WE MUST BECOME SHRILA PRABHUPADA'S TOOLS
TO DEEPLY CONQUER THE HEARTS OF ALL FOOLS
WE MUST BECOME SHRILA PRABHUPADA'S TOOLS
TO SHOW ALL THE FOOLS WHO PERFECTLY RULES.
ALL MUST SEEK OUT THE TRUTH
ALL MUST SEEK OUT THE JAGAT GURU
THE PERFECT GURU FOR ME AND YOU
WHO ARE JUST SEEKING FOR THE TRUTH.
YES WE MUST ONLY WANT THE TRUTH
OR THE TRUTH WE SHALL NEVER GET
GOD FULLFILLS ALL DESIRES
DO YOU DESIRE TO REMEMBER GOD
OR IS IT GOD YOU DESIRE TO FORGET.
THE TRUTH IS ALL WE SHOULD DESIRE
AND HOW TO RAISE OURSELVES HIGHER
WAY BEYOND THIS WORLD OF ONLY DANGER
AND ALWAYS CHANT GOD'S HOLY NAMES CLEAR.
OTHER WISE WE ARE NOT HUMAN
IF WE CAN'T DESIRE THE TRUTH MAN
YOU DON'T DESERVE THE HUMAN FORM
MEANT TO FIND WHY WE WE'RE BORN.
WE MUST SPEAK THE WORDS OF GOD
AND ALL HIS OBEDIENT DEVOTEES
AND SO NOW I'M BEGGING TO YOU
FOLLOWERS IN THE FOOTPRINTS OF THE GOPIS.
PLEASE PLACE ME ON THY PATH
THE MOST PURIFYING BATH
THAT LEADS US ALL THE WAY BACK
TO OUR BLISSFUL LIFE THAT FOREVER LAST.
THE AWAKING OF MY ETERNAL IDENTIY
THE WAKING TO ETERNAL REALITY
TO THE SUPREME PERSONALITY
IN CONTROL OF EVERY LOCALITY.
ONLY BY SHRILA PRABHUPADA'S MERCY
I'M NOW ENGAGING IN HIS SERVICE
BY POINTING MY AUDIENCE TO GOD
AND HIS GREATEST PREACHER PRABHUPADA.
FOR THIS IS HUMAN LIFE'S ONLY GOAL
TO WAKE UP OUR ETERNAL SOUL
SO WE CAN HELP EVERYONE TO KNOW
THEIR SUPREME LOVE IN CONTROL.
HARE KRISHNA HARE KRISHNA
KRISHNA KRISHNA HARE HARE
HARE RAMA HARE RAMA
RAMA RAMA HARE HARE