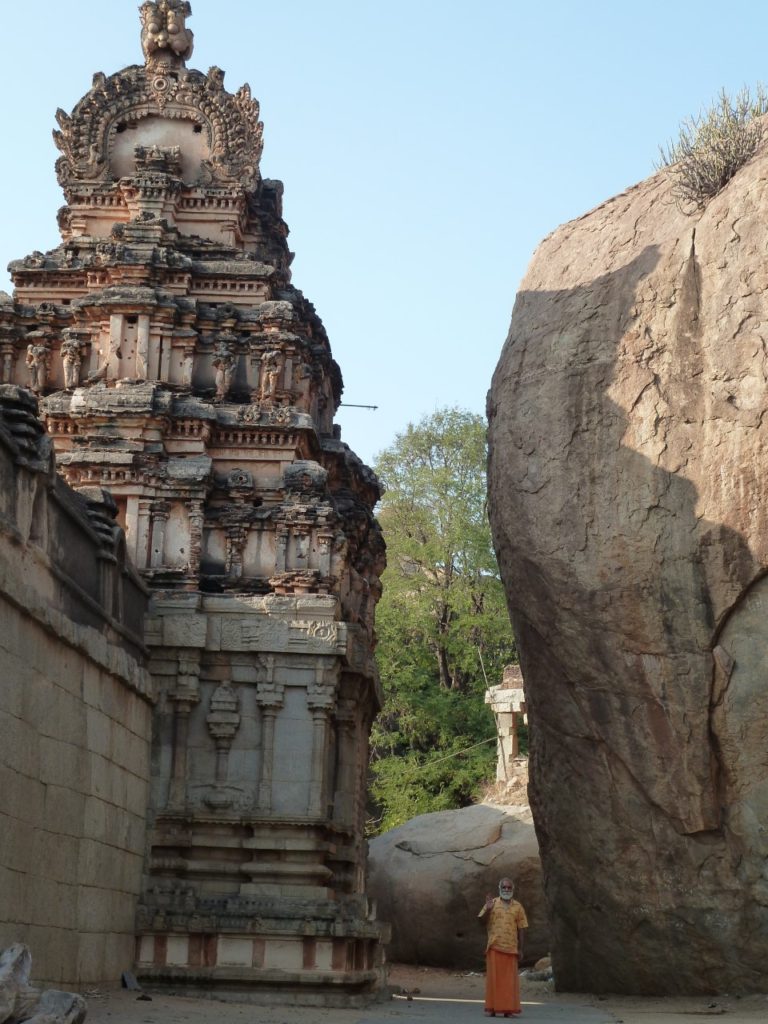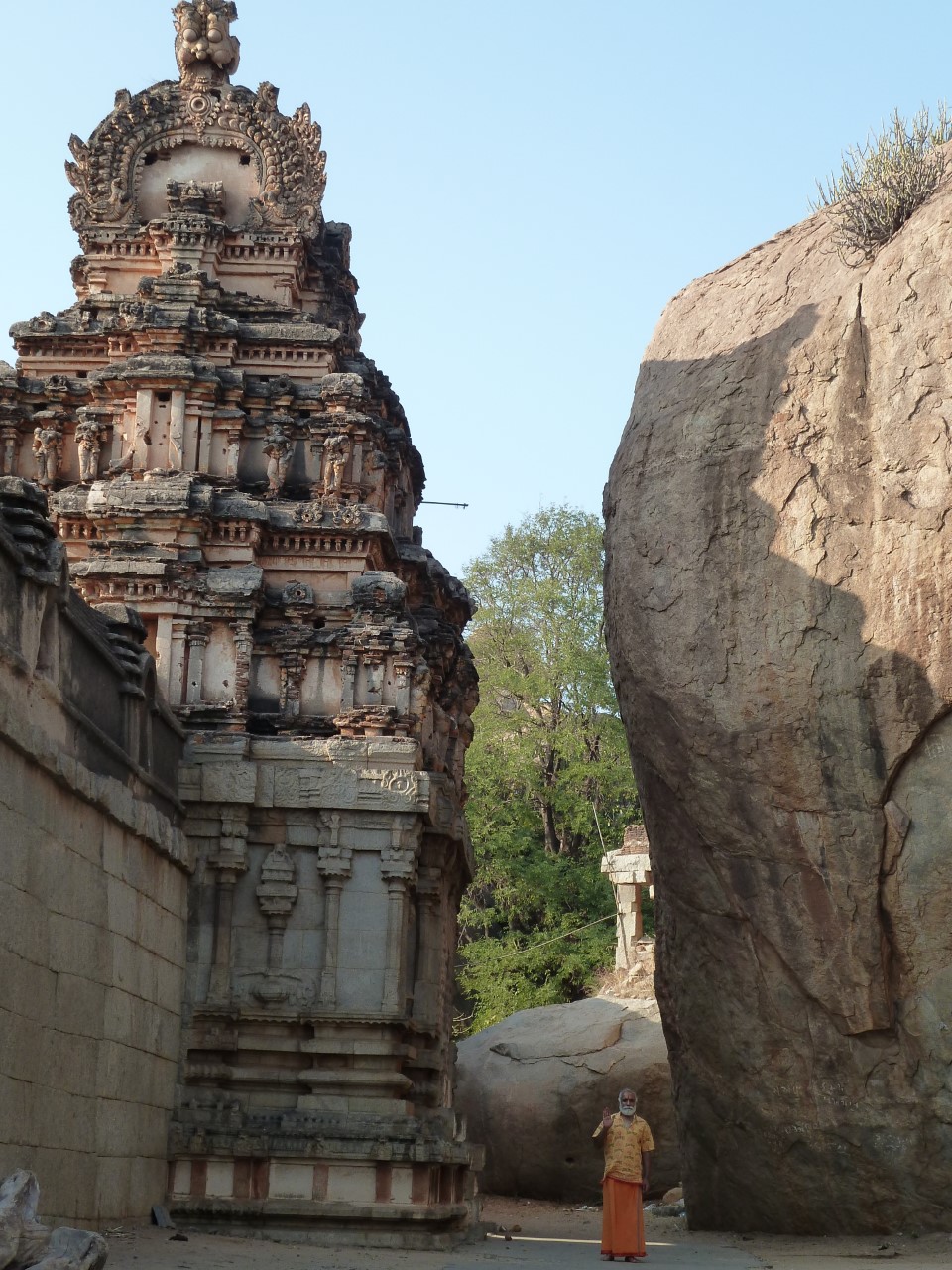 Hare Krishna Prabhus,
Please accept my obeisance. All glories to Srila Prabhupada.
We have so many good pictures from Kishkindhya Kshetra from a few years ago when we were llving there. Below are pics of the Malayavanta Raghunatha Temple (with Sadhu), where Lord Rama and Lakshmana spent four months. Also a self-manifested Matsya Deity, our temple in Prakash Nagar and my wife with the Virupaksa Temple and Car Street in background.
Anyway here are just a few. Will gradually send many more.
your servant,
Narasimha das